The Bergamo Folding Bed With 5" Innerspring Mattress 92365(LBFS)
• 25x1.1 tubular section frame

• n° 15 wooden multilayer slats

• 5 In. Innerspring Mattress

• Dimensions: 31.5 In. x 74.8 In.

Normally Ships in 1-2 Business Days. Discount Available For Product and Shipping For Large Orders.

FREE SHIPPING: This item ships for free via UPS/Fed Ex Ground.

Any Option With * Is A Required Field And A Selection Must Be Made In Order To Enter The Product In Your Cart.
You Might Also Like...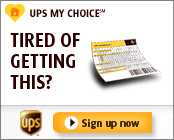 Privacy Policy
Software: ClickCartPro, Copyright 1999-2014 Kryptronic, Inc. Exec Time: 0.168244 Seconds Memory Usage: 7.747528 Megabytes